We remain committed to the safety of our employees and customers during the COVID-19 pandemic. It is the goal of Haley Automotive Group to strive to operate effectively and ensure that we can provide all essential services.
Effective Friday, May 29, 2020 we are requiring all customers and employees to wear a face covering that covers your mouth and nose. This will remain in effect until amended or rescinded by the Governor of Virginia.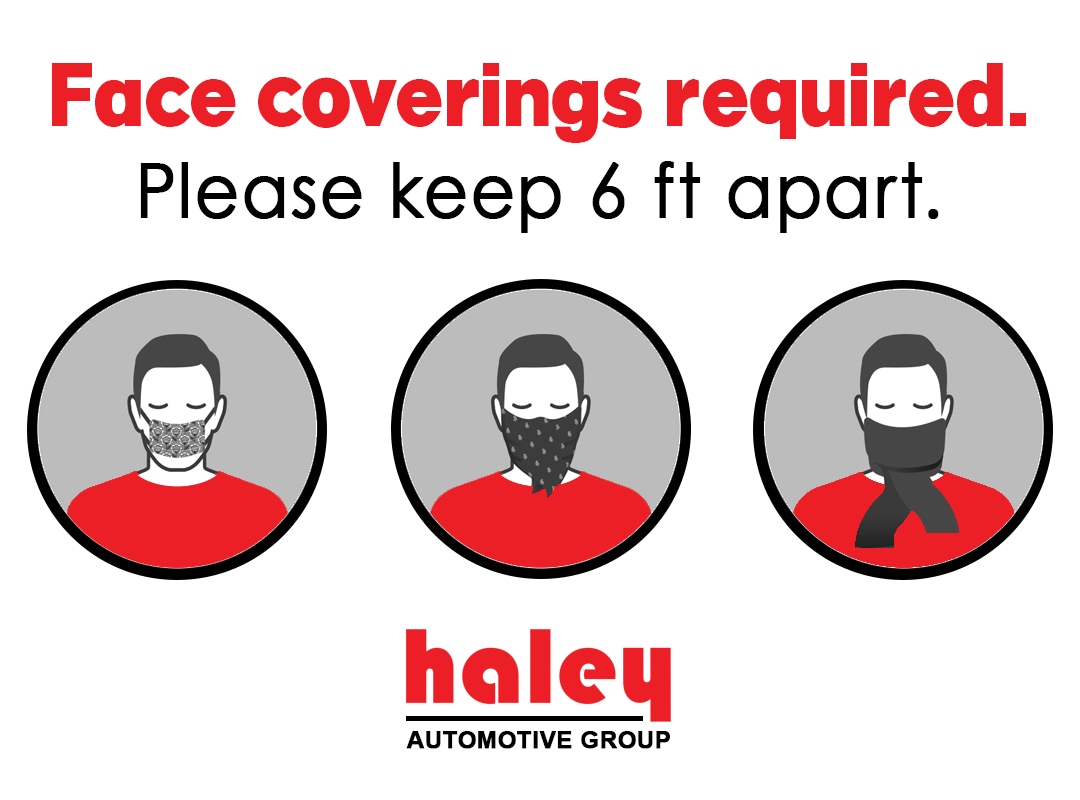 Dealing with COVID-19 (the coronavirus)
Here at Haley Automotive Group, the safety of our customers, employees and the community is our top priority. We feel it is important to update you on the steps we are taking to maintain a clean and healthy workplace.
Precautionary Measures
We are continuously wiping down and sterilizing all surfaces, bathrooms, water fountains, waiting areas, and any other public spaces. Our staff is dedicated to hand-washing on a regular basis and is working as a team to sustain a clean operation, including a "No Handshake" policy. Hand sanitizer is also readily available to all our customers and employees.
We continue to monitor announcements and updates from the World Health Organization, Center for Disease Control and Prevention and the Virginia Department of Health.
At Haley Automotive Group we are committed to monitoring the situation and keeping an open line of communication with you all.
If you have any questions or comments, please don't hesitate to contact a Haley representative.
As a group, we will do anything necessary to make you feel safe and comfortable when servicing or purchasing a vehicle with us. Thank you for your business and continued support.
Contact Us!